10 Hidden European Villages Every Traveler Must Visit
We're delving deep into Europe's untouched charm, spotlighting ten idyllic villages that promise a retreat from the ordinary.
EUROPE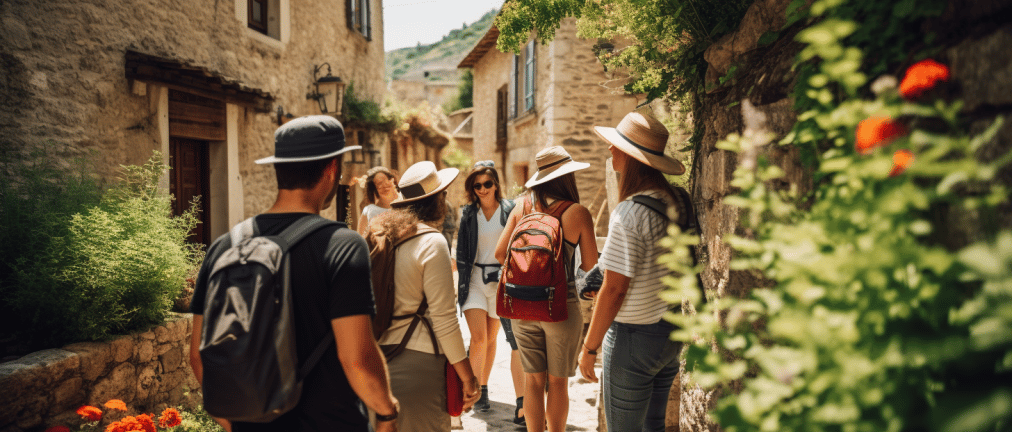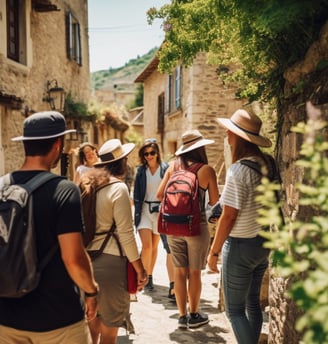 Visiting renowned European cities like Paris, Rome, and Barcelona is an experience to cherish. Yet, the real essence of Europe's rich history and diverse cultures is encapsulated in the off-the-beaten-path destinations. Dive deep into Europe's heart and soul as we guide you to 10 secluded European villages every traveler must explore. Ranging from captivating alpine towns to seafront fishing settlements, these uncharted treasures promise to bewitch you.
The Allure of Hidden European Villages
There's an undeniable allure about venturing into a secluded European village. Meandering through the narrow cobblestone paths flanked by age-old structures, the feeling of being spellbound is inevitable. Distanced from the constant frenzy of renowned tourist spots, these hamlets offer a tranquil haven, ushering you into genuine local traditions.
Visualize a leisurely walk through the scenic village of Hallstatt, cocooned within the Austrian Alps. The air, pure and invigorating, is punctuated with the gentle ringing of church bells. While navigating the village, quaint cottages bedecked with lively flower boxes catch your eye. A local bakery sends out irresistible aromas of freshly concocted pastries, tempting you for a sweet detour. A profound sense of peace washes over you, as you absorb the stunning views of the encompassing mountains and Hallstatt's iconic clear lake.
The Charm of Unexplored Europe
Undiscovered Europe brims with concealed wonders. Herein, you'll encounter hamlets that seem to have defied time itself: ancient fortresses, vibrant domiciles boasting flower-laden balconies, and cozy cafés dishing out mouth-watering regional treats. Every village resonates with its own distinct allure, offering snapshots into a forgotten epoch. It's akin to stepping into a narrative realm, where time pauses and daily life progresses unhurriedly.
Take, for instance, the village of Giethoorn in the Netherlands. Dubbed the "Venice of the North," Giethoorn shuns vehicles in favor of its intricate canal network. Locals and tourists traverse the village via boats or simply on foot, augmenting its innate charm and peacefulness. As you float on the placid canals, picturesque thatched cottages and meticulously maintained gardens glide by. The predominant sounds are the gentle caress of water against the boat and sporadic bird calls, crafting an ambiance where nature and architecture resonate harmoniously.
Why Opt for the Road Less Traveled?
Electing lesser-frequented destinations paves the way for a more personal and true European encounter. Instead of navigating through throngs of tourists, you gain the privilege of mingling with locals, understanding their customs, and truly tasting the region's essence. These uncharted villages gift you the chance to decelerate, rejuvenate, and foster memories far from the usual touristy hubs.
Take Bibury in the Cotswolds, England, as a case in point. This alluring village is recognized for its picturesque Arlington Row, a sequence of 14th-century homes which rank among the nation's most photographed. As you traverse the village, it's impossible not to be enthralled by its ageless grandeur. The honey-toned edifices, the delightful village commons, and the gently murmuring River Coln all collaboratively craft a dreamlike ambiance. Perhaps you'll chance upon a native farmer's market, an opportunity to relish artisan cheeses, oven-fresh bread, and home-grown vegetables.
So, if your heart yearns for a genuinely mesmerizing and authentic European journey, step off the well-trodden paths. Dive into the concealed hamlets sprinkled across the continent. Succumb to their charm, delve into their chronicles, and etch memories to cherish forever.
Discovering the Hidden Gems of Europe
Ready to embark on a journey of discovery? Let's explore the hidden gems of Europe together, one village at a time.
The Beauty of Off-the-Beaten-Path Travel
When it comes to off-the-beaten-path travel, few places can compare to Hallstatt, Austria. Nestled between mountains and a crystal-clear lake, this picturesque village transports you to a surreal world of alpine bliss. Stay in a traditional lakeside chalet, hike through breathtaking landscapes, and soak in the magical atmosphere that inspired fairy tales.
The Unique Cultures of Hidden Villages
For a taste of Spain's unique culture, head to Albarracín. This medieval village stands proudly atop a hill, surrounded by ancient walls and watchtowers. Lose yourself in the labyrinthine streets, marvel at the intricate Moorish architecture, and indulge in traditional Aragonese cuisine. Don't forget to visit the stunning Albarracín Cathedral, a true architectural masterpiece.
The Must-Visit Hidden Villages
1. The Enchanting Village of Hallstatt, Austria
Known as the "Pearl of Austria," Hallstatt is a village straight out of a storybook. With its charming pastel-colored houses, idyllic lake views, and towering alpine peaks, this place is a true paradise. Explore the mystic Dachstein Ice Cave, take a boat ride on the serene Hallstätter See, and visit the iconic Hallstatt Skywalk for an awe-inspiring panorama that will leave you breathless.
2. The Medieval Magic of Albarracín, Spain
Transport yourself back in time to the Middle Ages by visiting Albarracín. This village is a living testament to Spain's rich history, adorned with narrow winding streets, noble mansions, and a breathtaking castle perched on a hill. Take a leisurely stroll through the Plaza Mayor, marvel at the impressive Muralla de Albarracín (Albarracín Wall), and don't forget to sample the local delicacy, the tender truffles.
3. The Coastal Charm of Manarola, Italy
If you're a fan of breathtaking coastal views, Manarola is the village for you. Located in the iconic Cinque Terre region, this colorful fishing village sits perched on rugged cliffs overlooking the Mediterranean Sea. Wander through vineyards, hike along scenic trails, and watch the sun set over the mesmerizing Ligurian coastline. Stay in a cozy waterfront cottage, where the gentle sound of waves lulls you to sleep.
4. The Fairy-Tale Village of Bibury, England
In the heart of the Cotswolds lies the enchanting village of Bibury, often referred to as the "most beautiful village in England." With its thatched-roof cottages, picturesque Arlington Row, and tranquil River Coln, Bibury exudes a timeless charm that has captivated artists and visitors for centuries. Take a leisurely stroll along the river, visit the historic St. Mary's Church, and enjoy a traditional cream tea at one of the charming tea houses.
5. The Historic Beauty of Monsanto, Portugal
Perched on a hilltop in central Portugal, Monsanto is a hidden gem that merges seamlessly with its rugged surroundings. Explore ancient stone houses built into giant boulders, visit the imposing Monsanto Castle, and hike through the stunning Monsanto Forest Park. As you soak up the panoramic views of the Portuguese countryside, you'll feel a sense of wonder at nature's ability to shape such a unique village.
6. The Tranquil Village of Reine, Norway
Located amidst Norway's magnificent Lofoten Islands, Reine is a tranquil paradise that will take your breath away. Surrounded by majestic mountains and crystal-clear waters, this idyllic fishing village offers unparalleled opportunities for outdoor enthusiasts. Immerse yourself in the Nordic wilderness, hike to scenic viewpoints, and witness the mesmerizing Northern Lights dancing across the night sky. Stay in a cozy rorbu, a traditional fisherman's cabin, for an authentic Norwegian experience.
7. The Picturesque Village of Gruyères, Switzerland
Home to the world-famous Gruyères cheese, this Swiss village is a feast for the senses. Explore the cobbled streets lined with medieval buildings, indulge in a cheese fondue at a local restaurant, and visit the Gruyères Castle, where centuries of history come alive. Don't forget to treat yourself to a slice of creamy Gruyères cheese and a glass of fine Swiss wine.
8. The Rustic Village of Bled, Slovenia
Perched on the shores of Lake Bled, the rustic village of Bled is a hidden treasure in the heart of Slovenia. With its fairy-tale-like island church, a medieval castle perched on a cliff, and breathtaking alpine scenery, Bled is a paradise for nature lovers and romantics alike. Take a traditional pletna boat to the island, hike to the iconic Bled Castle, and indulge in the local specialty, the famous Bled cream cake.
9. The Vibrant Village of Eze, France
Nestled on the French Riviera, the vibrant village of Eze offers a captivating mix of history, art, and breathtaking views. Climb the cobblestone alleys to the top of the village, where you'll find the Jardin Exotique, a stunning garden overlooking the azure Mediterranean Sea. Discover the charming boutiques and art galleries, and savor the flavors of traditional Provençal cuisine at a local restaurant.
10. The Scenic Village of Visby, Sweden
Step into the medieval world by visiting the scenic village of Visby on the island of Gotland, Sweden. This UNESCO World Heritage Site is renowned for its well-preserved city walls, cobblestone streets, and charming rose-covered cottages. Explore the charming Old Town, visit the grand Visby Cathedral, and unwind at one of the cozy cafes for a true Swedish fika experience.
Where to Stay at These Hidden European Villages
Hallstatt, Austria
If you're looking for stunning lakeside views coupled with alpine charm, then staying in Obertraun is an ideal choice. It's located just across the lake from Hallstatt and offers serene vistas without the tourist crowds. Alternatively, Gosau is another nearby locale with pristine landscapes and offers easy access to the Dachstein West ski area.
Albarracín, Spain
While in Albarracín, consider staying within the historic walls for a truly immersive medieval experience. The nearby town of Teruel, known for its Mudejar architecture and iconic towers, also makes for a convenient base. It boasts of various accommodations and offers a more vibrant nightlife.
Manarola, Italy
Apart from the charming accommodations within Manarola, consider staying in Riomaggiore or Vernazza. Both are part of the Cinque Terre region and are known for their picturesque harbors and colorful houses. Vernazza, with its castle and church overlooking the sea, adds to the allure.
Bibury, England
Surrounding the Cotswolds, you can choose locales such as Cirencester, known as the "Capital of the Cotswolds." It offers a mix of history, shopping, and dining options. Stow-on-the-Wold is another nearby town with its historic market square and easy access to the broader Cotswold region.
Monsanto, Portugal
For those visiting Monsanto, staying in the nearby town of Idanha-a-Nova can be a great option. This ancient town offers a blend of history, with its castle and Roman bridge, and natural beauty with the Idanha-a-Nova Lake close by. Castelo Branco, a bit further out, provides a more urban experience with gardens, museums, and a variety of dining options.
Embarking on a journey through these lesser-known European treasures promises not just sightseeing but soul-touching experiences. Bypass the regular, embrace the extraordinary, and etch memories for eternity. Europe's concealed wonders beckon; the question is, are you ready to answer the call?